Updated Nov 2017
The original Volkswagen Dynaudio High Fidelity Sound System can be retrofitted on most Volkswagen. Details of the work done can be found here
DSG Shifter Assembly
The latest automatic gear shifters can retrofitted to the earlier side shifters. Details are here
Reverse Parking Camera Kit
There are several option for the installation of the reverse rear view camera on Volkswagen cars not originally fitted at factory.
Details can be found here.
Suitable for installation for Jetta Mark 6, Touran, Tiguan, Touareg only ( see Video )
Volkswagen Sports Steering Wheel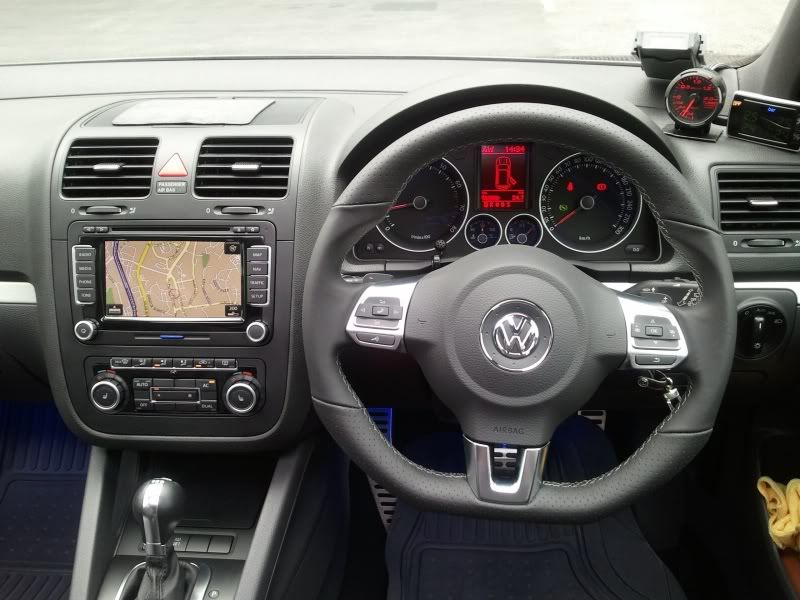 Grey Thread Flat Bottom
Original Volkswagen Bluetooth Kit Premium
This module will only work on white/colour screen MFD
The Volkswagen Bluetooth module offers very clear and precise phone conversation without any distortion or interference.
Voice Dial feature is standard on these set. Stereo A2DP music streaming is also standard. More details available

here
Colour Instrument Cluster
Colour MFD cluster for VW cars can now be installed on most models. Details are here
Passat Colour MFD Instruement Cluster
Colour MFD cluster on Golf/Tiguan/Jetta


Colour Instrument Cluster Replacement
We can replace the colour cluster of your VW car !
More details :
http://jimmy-cbx.blogspot.sg/2014/03/colour-instrument-cluster-on-mark-5-gti.html


Summary Links :
1.
Passat B6 Emblem Camera
2.
Passat B7 Electric Folding Mirror Retrofit
3.
Tire Deflation Monitoring TDMS
4.
Tire Pressure Monitory TPMS
5.
Adaptive Forward Lighting Retrofit Touran
6.
Adaptive Forward Lighting Retrofit Tiguan
I am Jimmy CBX and Volkswagen Tweaking is my profession !
I am a specialist in Volkswagen cars only since 2009.

I am driven by the passion for Volkswagen car tweaking.

I provide on site services at your choice of venue - 7 days/week

I am into this job as a profession.

Not doing this on stolen employer's time or evening/weekends only.

I have 27 years of automotive engineering experience behind me.

I provide personalised services to all my customers....doing 99% of the work personally except major jobs requiring workshop facilities.

I own a Volkswagen and understand what it means to be an owner.
Contact Number :
+65 91777305 ( Singapore )
Email : jimmyswng@gmail.com